The following photos are from the Jeff Katz Celebrity Roast thrown by the Comedy College of Philadelphia to salute Jeff as the "2003 Funniest Radio Personality In Philadelphia."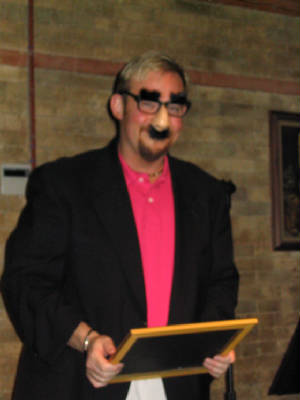 Here's Jeff accepting his award as Funniest Radio Personality In Philadelphia presented by the Comedy College of Philadelphia.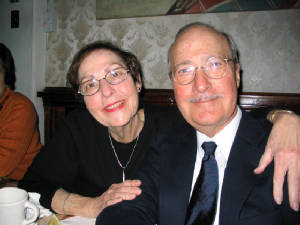 Kvelling!! That's Jeff's oh so proud Mom and his Uncle Mort!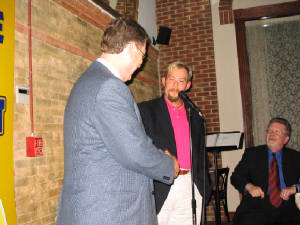 Take the back half of mayoral candidate Sam Katz and add it to the front half of funny talker Jeff Katz and what do you get? A funny Katz who did not get elected!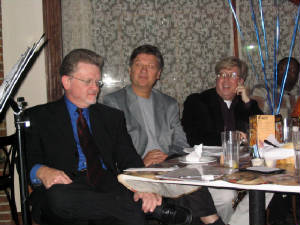 Ah there they are...sharpening their spears and their tongues. Three of the big roasters who really skewered Jeff. Pictured from left to right: QVC personality Steve Bryant, WPHT talk show host Dom Giordano and Delaware County Daily Times columnist Neal Zoren.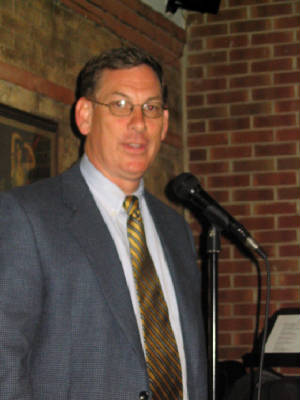 Who's this cousin? It's Sam Katz two time candidate for Mayor of Philadelphia preparing to roast Jeff. With Jeff's strong endorsement, he lost both times! Well, at least the new Mayor of Winnipeg is named Sam Katz - maybe our Sam can sell those Katz for Mayor signs north of the border.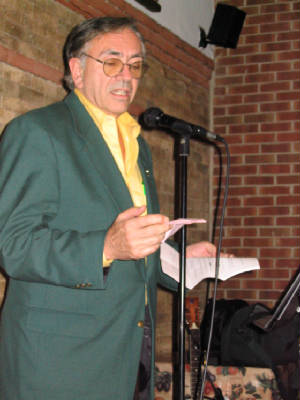 Philadelphia Daily News columnist Stu Bykofsky gets ready to throw some barbs at Jeff. Better hurry Stu, Tiger Woods probably wants his jacket back!
Jeff Katz is YOUR voice of liberty!!